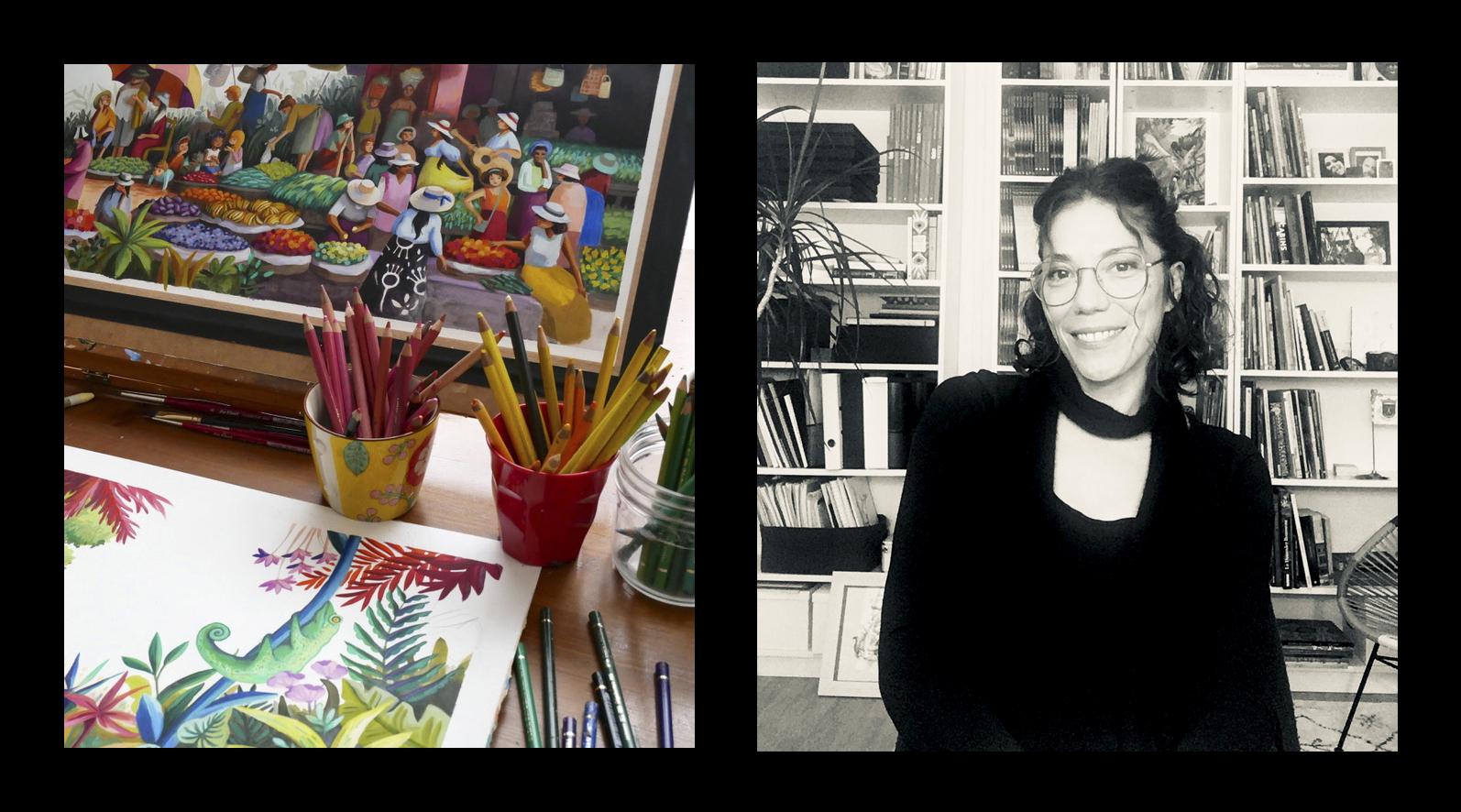 Valeria began to draw driven by the desire to capture the poetry of everyday things: the children and dogs' glance, the shape of the plants, the sound of the autumn dry leaves 
and the aroma of breakfast.
Born in Buenos Aires city, Argentina, her academic background focus initially in Fine Arts and then graduated from the University of Buenos Aires with a degree in Graphic Design & Visual Communication, where she practised as a teacher.
Since 2006 she has been dedicated to children illustration. She already illustrated for publishers from 5 continents.
In her work she uses both manual and digital techniques and investigates the use of new methods 
and materials in a constant pursuit of new expressive forms.
One of her books " La Grande Fabrique de Mots" has been translated into 30 languages.
She currently lives in Lyon (France) from where she learns to look at all things again, through the eyes of her little daughter.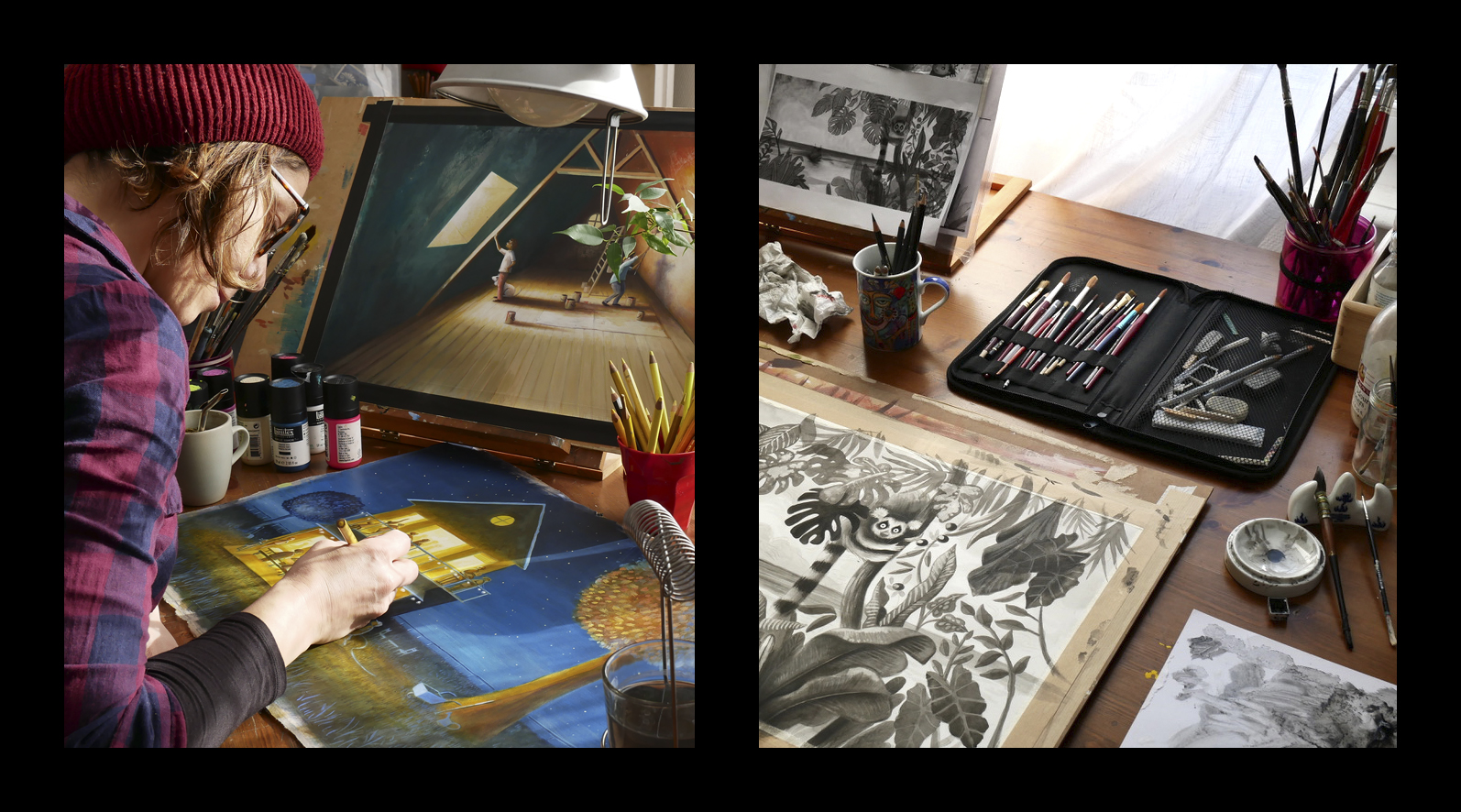 *
La passion de Valeria Docampo pour l'illustration trouve sa source dans la vie de tous les jours :
les enfants, le regard d'un chien, la forme des arbres, le bruit de la pluie en automne ou les arômes du petit déjeuner.
Née à Buenos Aires en Argentine, elle étudie les Beaux-Arts et est diplômée en Graphic Design & Visual Communication de l'Université de Buenos Aires, où elle a d'ailleurs enseigné.
Depuis 2006, elle se consacre à l'illustration des livres pour enfants, toujours à la recherche de nouvelles techniques graphiques.
Un de ces livres "La Grande Fabrique de Mots" a été traduit en 30 langues.
Elle vit actuellement à Lyon (France) où elle apprend à tout regarde comme si c'était la première fois, à travers les yeux de sa petite fille.